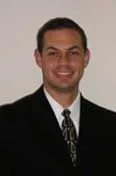 Dr. Nielson was born and raised in Tucson, Arizona. Dr. Nielson is an Eagle Scout and graduated from Mt. View High School in 1995 and later attended Central Arizona College, and Pima Community College where he received his Associates Degree in Athletic Training & Sports Medicine and served a mission for his church to Ventura California.
At the age of 20 Dr. Nielson presented and published two articles at the Third Annual Arizona Athletic Trainers' Association (AZATA) on "Spinal Assessment of the Athlete" and "Athletic Spinal Injury working with Emergency Personal". Dr. Nielson's health care experiences started at Central Arizona College while working as a trainer for Men's and Women's Basketball, Softball and Track and Field. Due to the long distance Central Arizona College was from the local hospital, Central Arizona College covered his training expenses to become the team's onsite EMT. Waiting his starting date at Parker College of Chiropractic, Dr. Nielson volunteered his time to Southern Arizona Search and Rescue (S.A.R.A) and to the University of Arizona Sports Medicine Staff for home track and field tournaments.
In September of 2002 Dr. Nielson received his Bachelors of Science in Human Anatomy and his Doctor of Chiropractic degree from Parker College of Chiropractic in Dallas, Texas. While in chiropractic school, Dr. Nielson was President of Parker Colleges Pediatric Club, the Sports Council Club, and Vice President of the Neurology Club. In December of 2002 Dr. Nielson completed and received his Fellowship training from the International Chiropractic Pediatric Association (FICPA).
Dr. Nielson received his chiropractic license in Arizona and began practice in January 2003 in Mesa, Arizona. With a clinical practice in Alternative Medicine, Dr. Nielson saw patients with chronic un-resolved spinal and extremity pain, neurological degenerative disorders, Metabolic Syndrome, and autoimmune diseases. This led him to speak locally on the subject of nutritional neurology. Since beginning clinical practice Dr. Nielson has spoken locally and nationally on Laser Therapeutics in Pain Management, Neurology, and a Wellness Approach to Health.
In September of 2005 Dr. Nielson completed his manipulation under anesthesia certification (MUAC). At the age of 28 Dr. Nielson was the youngest physician in Arizona to be appointed to be Chief of Chiropractic Staff at Arizona Surgical Specialists Center in Tempe, AZ and have Hospital privileges. Dr. Nielson is currently waiting to sit to be Board Certified in Pain Management and has completed his fellowship in the International American Medical Acupuncture (FIAMA). Dr. Nielson has just been awarded Diplomat status from the American Academy of Spine Physicians (DAASP); he is the first one in the state of AZ to receive this credential. Dr. Nielson has passed the National Academy of Sports Medicine Corrective Exercise Specialists exam (CES) and Clinical Sports Nutritionist (CSN).
As well as being involved in full time practice, Dr. Nielson provides sports medicine services to many sports organizations, teams and events. Some of the events include; Arizona Ironman Triathlon and the Suzan G. Koman three day Breast Cancer Walk. Dr. Nielson has completed the Tolleson Citizen Police Academy and is currently writing articles and working with the Tolleson, Phoenix, and Avondale Police Departments as well as S.W.A.T. on a programs that is designed for "Training the Tactical Athlete", for conditioning and prevention of back pain by increasing performance. He has also finished his Tactical Strength and Conditioning Certification (TSAC). This allows Dr. Nielson to design real life Functional Training scenarios for our officers. Dr. Nielson is also a CPR and first-aid instructor.
In September of 2005, Dr. Nielson partnered with Dr. Hofmeir and founded West Valley Wellness & Rehabilitation PLLC.
In Dr. Nielson's free time he likes to get outdoors and hikes and spend as much time as he can with his family. Dr. Nielson enjoys reading books and learning as much as he can in all aspects of study. Dr. Nielson also volunteers in the community with his church and with a local Boy Scout Troop. Dr. Nielson lives locally with his wife, and two sons and little girl.
Licenses:
Arizona Chiropractic License
Certifications:
Physical Medicine Modalities and Theraputic Procedures
Diplomat American Academy Spine Physicians
Fellowship Chiropractic Pediatrics
Manipulation Under Anesthesia Certified
Corrective Exercise Specialist
Registered Orthopedic Technician
Clinical Sports Nutritionist
CPR and First-Aid Instructor
Education:
Central Arizona College
Pima Community College

Associates Degree: Athletic Training and Sports Medicine
Parker College of Chiropractic

Bachelors Degree: Human Anatomy