At West Valley Wellness & Rehab, you will receive the latest technology in chiropractic, and rehabilitation care. Our physicians utilizes a combination of manual manipulation, low force instrument adjusting, soft-tissue percussion, cold laser and various other therapies to deliver a specific and individual treatment to each of our patients.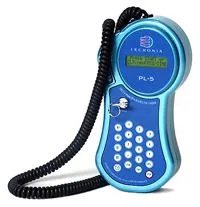 The Erchonia Laser made history by becoming the first low-level laser in the world to gain FDA market clearance for the treatment of chronic neck and shoulder pain. This was proven through two double-blind studies to prove the efficacy of the Erchonia Laser on chronic pain.
Within the injured musculoskeletal tissue, low-level laser light initiates increased microcirculation, and enhanced tissue regeneration. The overall effects are decreased pain and inflammation, and increased range of motion.
The Erchonia Adjustor is used for:
Cervical, thoracic, lumbar and pelvic adjusting

Disc corrections and rib fixations

Cervical curve restoration

Useful in most any adjusting technique
The Variable Percussor is used for:
Deep and superficial facial release

Extremities from TMJ to plantar fascitis

Adhesion and scar tissue release