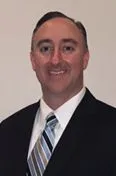 Dr. Stephen Hofmeir graduated from Cleveland Chiropractic College, Kansas City in April 2002. While at Cleveland College, Dr. Hofmeir maintained a high level of academic achievement by earning dean's list honors all three years. Upon graduation, Dr. Hofmeir was honored with several awards including: Who's Who among America's Colleges and Universities for his academic achievements and the clinic service award, for his integrity and commitment to patient care.

Before entering Chiropractic College, Dr. Hofmeir received his Bachelors degree in Kinesiology with a minor in Biology from the University of Colorado at Boulder. During his term at the University of Colorado, Dr. Hofmeir maintained his status as an Eisenhower-Evans scholar. During his undergraduate education, Dr. Hofmeir gained valuable work experience in several fields of health care. Dr. Hofmeir's health care experiences include working as a student trainer for the University of Colorado athletic department, and as a physical therapy assistant in a sports rehabilitation clinic.

Since graduation, Dr. Hofmeir has gained practical experience working as an associate in seveal prominent chiropractic practices including two in New Mexico and one in Arizona. In September of 2005, Dr. Hofmeir partnered with Dr. Nielson and founded West Valley Wellness & Rehabilitation PLLC.

Dr. Hofmeir has continued to pursue his academic achievements by attending several post graduate seminars on rehabilitation, nutrition and sports injuries. In 2007, Dr. Hofmeir became a member of the National Strength and Condition Association and passed their examination to become a Certified Strength and Conditioning Specialists (C.S.C.S.). Dr. Hofmeir completed over 600 hours of post graduate training in sports medicine and in April of 2011, passed the rigorous written and practical examinations to achieve diplomat status from the American Chiropractic Board of Sports Physicians (D.A.C.B.S.P.) Dr. Hofmeir is certified to perform manipulation under anesthesia (M.U.A.C.), and is one of a few chiropractors in the state who routinely performs these procedures. In 2017 Dr. Hofmeir completed his training in Dry Needling Therapy and became one of the first chiroprctors in the state of Arizona to earn this certifiication.

In addition to full time chiropractic practice, Dr. Hofmeir provides on-site sports medicine coverage for many sports originations, teams, and events. Currently Dr. Hofmeir is the team chiropractor for Grand Canyon University Club Sports and provides weekly treatments in the training room and coverage at games throughout the school year. Dr. Hofmeir served as the medical director for the Arizona Hawks Junior Hockey Club from 2011-2017 and was the team chiropractor for Desert Edge High School athletics from 2008-2017. In August of 2009, Dr. Hofmeir was selected for a two week sports medicine rotation at the U.S. Olympic Training Center in Colorado Springs, CO. While at the Olympic Training Center, Dr. Hofmeir was able to treat world class athletes in the sports medicine clinic, and provide emergency medical care during practices and competitions. In 2010, Dr. Hofmeir was invited back to the Olympic Training Center in Chula Vista, California to serve as the team physician for the team USA soccer training camp. Dr. Hofmeir is listed on the USOC National Medical Network database and routinely provides treatments to Team USA athletes in his clinic. Dr. Hofmeir has provided sports medicine coverage for the South West Section of the PGA and has treated golf professionals at section tournaments including the Arizona Open and the Arizona Senior Open. Currently, Dr. Hofmeir works with the PGA Tour medical staff and travels to PGA Tour events each year providing chiropractic and physiotherapy treatment to the top professional golfers in the world.
Dr. Hofmeir resides in Litchfield Park with his wife Suzanne. Dr. Hofmeir enjoys the outdoors and participates in several recreational activities. Dr Hofmeir is an avid golfer, hiker and sports enthusiast. In addition to his sporting interests, Dr. Hofmeir also enjoys volunteering at his church and spending time with his family.
Licenses:
Arizona Chiropractic License
Certifications:
Arizona Physiotherapy Certification
Arizona Dry Needling Certification
Certified Graston Technique Provider
Manipulation under Anesthesia Certified
Certified Strength and Conditioning Specialist
Diplomate American Chiropractic Board of Sports Physicians
Education:
University of Colorado: Bachelors Degree, Kinesiology
Cleveland Chiropractic College: Doctor of Chiropractic
Professional Membership:
Arizona Association of Chiropractic
American Chiropractic Board of Sports Physicians
National Strength and Conditioning Association
Team Affiliations:
PGA Tour: Chiropractic Staff
United States Olympic Committee: Chiropractic Network Provider

Grand Canyon University Club Sports: Team Chiropractor